Legal Separation vs. Divorce in Arizona
Legal Separation and Divorce in Arizona

A divorce completely dissolves the legal status of the marital relationship and restores both parties to the status of a single person.
A legal separation, however, does not dissolve the legal status of the marital relationship but does terminate the marital community such that all assets and debts incurred by either party after the decree of legal separation remain the sole and separate property and debt of the spouse who acquired the property or debt.
All community property acquired during the marriage will be equitably divided. The court will also enter child custody orders, child support orders, and may award alimony in a legal separation.
Reasons for Legal Separation Instead of Divorce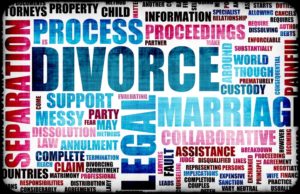 There are three reasons why you may wish to file for a legal separation rather than the dissolution of marriage in Arizona.
You have been married less than ten years and want to receive social security benefits; 2) you need to remain married to receive health and medical benefits under your spouse's group health insurance plan if permitted by the plan; 3) your religious beliefs prohibit you from seeking a divorce.
More Articles About Legal Separation in Arizona
Chris Hildebrand wrote the information on this page about legal separation versus divorce in Arizona to ensure everyone has access to information about legal separation and divorce laws in Arizona. Chris is a family law attorney at Hildebrand Law, PC. He has over 24 years of Arizona family law experience and has received multiple awards, including US News and World Report "Top Arizona Divorce Attorneys", Phoenix Magazine "Top Divorce Law Firms", and Arizona Foothills Magazine "Best of the Valley" award. He believes the policies and procedures he uses to get his clients through a legal separation or a divorce should all be guided by the principles of honesty, integrity, and actually caring about what his clients are going through.