Divorce Documentation Services in Arizona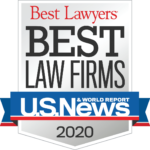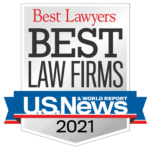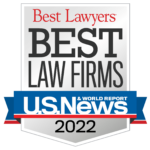 Many people who want to file for a divorce in Arizona use a document preparation service to prepare their initial divorce petition and related paperwork. However, there are a lot more papers that need to be filed in an Arizona divorce than the original divorce petition. For example, the person served with the divorce petition needs to file a response to that divorce petition.
Many Arizona legal document preparation companies do not offer a service to prepare the required Response to Petition for Dissolution of Marriage as doing so may require them to provide you with legal advice, which they are not permitted to do in the State of Arizona.
Many such services also do not either file your divorce papers with the court or, if they do, most do not have process servers to serve those divorce papers on your spouse. Let's talk about some of the other documents that will need to be filed in your case.
Application and Affidavit of Default
If your spouse does not file the required Response to Petition for Dissolution of Marriage after being served with the divorce papers, you may need to file an Application and Affidavit of Default, as well as to create a Default Decree. A legal document preparation service also cannot give you advice on what you should do when you attend your default hearing.

Finding a law firm that will not only prepare your Application and Affidavit of Default but will also prepare your Default Decree and provide you with detailed instructions regarding what you need to do at your default hearing will make the divorce process just that much easier for you.
Motion for Temporary Orders
It could take more than a year before your divorce case is resolved by the judge assigned to your case. In the meantime, there are no orders from the court addressing who has custody of your children, who is going to be required to pay your bills, child support, spousal maintenance, and use and possession of the family home, cars, and other property. Working with a law firm who can draft a Motion for Temporary Orders can bring relief to you early in your divorce.
Affidavits of Financial Information, Resolution Management Statements, and Other Arizona Divorce Forms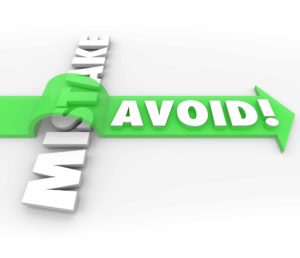 You will be required to complete an Affidavit of Financial Information and a Resolution Management statement in almost every Arizona divorce. These are very important documents that must be filed with the court. You should, therefore, seek someone qualified to draft these other divorce documents. Working with a law firm with licensed Arizona attorneys to properly draft these documents will be very helpful and may prevent you from making some costly mistakes in your divorce.
You are also required to provide your spouse with a Disclosure Statement containing certain documents and will also list your witnesses and other evidence you will use in support of your case at trial. Failure to disclose documents or disclosing documents late can and likely will lead to the court preventing you from presenting that evidence at a hearing. This can be devastating to your case. Working a law firm to properly prepare your required Disclosure Statement is crucial to protecting your interests in a divorce.
Pretrial Statements
Lastly, you will be required to file a Pretrial Statement prior to your final trial. Failing to include all of the issues in the Pretrial Statement can lead to the court refusing to grant you relief on some aspects of your case. You are also required to include a list of all of your witnesses and exhibits in your pretrial statement. Once again, working with a law firm who prepares divorce documents, including your pretrial statement, can keep you from making some costly mistakes.
If you have questions about divorce document preparation service in Arizona, you should seriously consider contacting the attorneys at Hildebrand Law, PC. Our Arizona divorce and family law attorneys have over 100 years of combined experience successfully representing clients in divorce and family law cases.
Our family law firm has earned numerous awards such as US News and World Reports Best Arizona Family Law Firm, US News and World Report Best Divorce Attorneys, "Best of the Valley" by Arizona Foothills readers, and "Best Arizona Divorce Law Firms" by North Scottsdale Magazine.
Call us today at (480)305-8300 or reach out to us through our appointment scheduling form to schedule your personalized consultation and turn your divorce or family law case around today.
[gravityform id="1″ title="true" description="true"]
Chris Hildebrand wrote this article about Arizona divorce document preparation services to ensure everyone has access to information about divorce laws in Arizona. Chris is a divorce attorney at Hildebrand Law, PC. He has over 24 years of Arizona family law experience and has received multiple awards, including US News and World Report "Top Arizona Divorce Attorneys", Phoenix Magazine "Top Divorce Law Firms", and Arizona Foothills Magazine "Best of the Valley" award. He believes the policies and procedures he uses to get his clients through a divorce should all be guided by the principles of honesty, integrity, and actually caring about what his clients are going through in a divorce.