Contact Us About Your Arizona Estate Plan
Our comprehensive Arizona estate plans put you in control of how you, your finances, and your family will be take care of in the event of an emergency. Our plans are easy, understandable, affordable, and start as low as $2,500.00 for an entire estate plan.
Our estate plans include the following estate planning documents:
A Will or a Family Trust With a Pour-Over Will;
A Living Trust with Advanced Medical Directives;
A Durable Financial Power of Attorney;
A Health and Medical Care Power of Attorney;
Hippa Authorizations;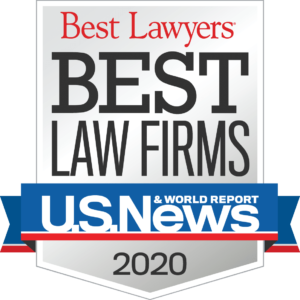 Our complete estate planning documents are drafted by actual estate planning attorneys, not paralegals or certified document preparers. This means your estate plan will be thorough, understandable, and ensures it will be done right.
Our complete estate planning packages start as low as $2,500.00, so practically everyone can afford to secure the peace of mind that a properly drafted estate plan can provide.
If you have questions about estate planning in an Arizona divorce case, you should seriously consider contacting the attorneys at Hildebrand Law, PC. Our Arizona community property and family law attorneys have over 100 years of combined experience successfully representing clients in family law cases.
Our family law firm has earned numerous awards such as US News and World Reports Best Arizona Family Law Firm, US News and World Report Best Attorneys, "Best of the Valley" by Arizona Foothills readers, and "Best Arizona Family Law Firms" by North Scottsdale Magazine.
Call us today at (480)305-8300 or reach out to us through our appointment scheduling form to schedule your personalized consultation and begin creating your estate plan today.
Chris Hildebrand wrote this article about our estate planning practice in Arizona to ensure everyone has access to information about estate planning in Arizona. Chris is a divorce and estate planning attorney at Hildebrand Law, PC. He has over 24 years of Arizona family law experience and has received multiple awards, including US News and World Report "Top Arizona Divorce Attorneys", Phoenix Magazine "Top Divorce Law Firms", and Arizona Foothills Magazine "Best of the Valley" award. He believes the policies and procedures he uses to get his clients through a divorce should all be guided by the principles of honesty, integrity, and actually caring about what his clients are going through in an alimony case.