Guardianship of an Adult

If you have a loved one who is no longer able to make decisions for themselves, a Scottsdale AZ guardian lawyer might advise that it's time to considering filing for guardianship. This is especially true when the individual does not have an advance health care directive or a durable power of attorney for finances. Adult guardianship is often difficult to arrange. The process usually requires the assistance of a Scottsdale AZ guardian lawyer, in addition to approval by a judge.
Understanding Adult Guardianship
Adult guardianship might also be referred to as conservatorship. When someone cannot make decisions for themselves, a judge might appoint a guardian to make these decisions, which are then backed by the court.
A guardian is appointed to make decisions about the individual's medical care, personal care, finances, or all of the above. In some cases, the judge will appoint a guardian who will decide upon the individual's medical care and personal life, and another guardian of the estate who will make decisions about finances.

Pros and Cons of Guardianship
Pros:
Gives a clear, legal authority to handle any third parties
Lets family members feel at ease in knowing the said individual is being looked after
Offers a process that allows a judge to approve major decisions
Cons:
Time-consuming
Could involve disputes
Can be emotionally challenging
When Guardianship Might Be Practical
Making the choice to pursue guardianship of adult might be difficult. Two factors that would make guardianship an ideal option are: 1) when the individual cannot physically or mentally make decisions for their own wellbeing, and 2) when there are no legal documents in place (i.e. living will or power of attorney) that address decisions about financial and personal matters.
It's important to keep in mind that if certain directives are in place, it might still be appropriate to appoint a guardian to make decisions that are not addressed in the legal document.
How a Judge Might Decide a Person Is Incapable of Making Decisions
Sometimes it is challenging to determine whether or not a person can make decisions for him- or herself. When this is the circumstance, it may be up to a judge to assess the situation and make a judgment based upon their findings. A judge will typically:
Communicate with the individual, if possible, to ask if they want or need a guardian
Review medical records
Review statements from family members
Consider whether the individual's mental and/or physical status will change in the future
If the situation is unclear, a Scottsdale AZ guardian lawyer might be appointed to represent the individual.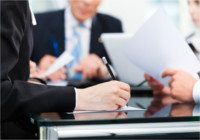 Litigation for Vulnerable Adults
If you believe your loved one is being abused, neglected, or exploited, legal remedies might be available. These could include guardianship, but also Access Orders, Orders to Freeze Assets, and Emergency Consent Orders. Due to the urgency of these matters, it is prudent to talk with a Scottsdale AZ guardian lawyer as soon as possible.
If you have questions about guardianship lawyer in Scottsdale, Arizona, you should seriously consider contacting the attorneys at Hildebrand Law, PC. Our Arizona child custody and family law attorneys have over 100 years of combined experience successfully representing clients in child custody and family law cases.
Our family law firm has earned numerous awards such as US News and World Reports Best Arizona Family Law Firm, US News and World Report Best Divorce Attorneys, "Best of the Valley" by Arizona Foothills readers, and "Best Arizona Divorce Law Firms" by North Scottsdale Magazine.
Call us today at (480)305-8300 or reach out to us through our appointment scheduling form to schedule your personalized consultation and turn your child custody or family law case around today.
More Articles on Arizona Child Custody Laws