How is Child Support Calculated in Arizona?
Calculating Child Support in Arizona
Child support is calculated using the Arizona Child Support Guidelines.
Those guidelines are modified periodically, so you need to ensure you are referring to the most current version of the Arizona Child Support Guidelines when calculating child support.
There are many Arizona child support calculators available on the Internet, so be sure the calculator you are using is based on the current version of the child support guidelines.
The court will consider the incomes of the parties, whether one or both parents are supporting another child, the cost of daycare and health insurance for the child and the amount of parenting time each parent is spending with the children.
Once established, child support may be modified and enforced.
Deviations When Calculating Child Support
The Arizona Child Support Guidelines permits a judge to deviate the child support amount either up or down if the court finds it is in the children's bests interest to do so.
The court, however, is required to state the amount child support would have been absent the deviation and reasons why the deviation is in the children's best interests.
The Arizona Court of Appeals in the case of Stein v. Stein discussed the requirements necessary when deviating from the child support guidelines.
If you are interested as to whether debts impact the establishment, modification of child support, or the enforcement of a child support order by contempt proceeding, you should read our summary of the Arizona Court of Appeals decision in the Jorgensen v. Jorgensen case on the relationship between child support and debt in Arizona.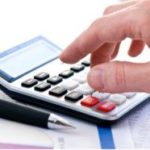 Other Articles About Child Support in Arizona
Chris Hildebrand wrote the information on this page about how child support is calculated in Arizona to ensure everyone has access to information about child support laws in Arizona. Chris is a family law attorney at Hildebrand Law, PC. He has over 24 years of Arizona family law experience and has received multiple awards, including US News and World Report "Top Arizona Divorce Attorneys", Phoenix Magazine "Top Divorce Law Firms", and Arizona Foothills Magazine "Best of the Valley" award. He believes the policies and procedures he uses to get his clients through a child support case should all be guided by the principles of honesty, integrity, and actually caring about what his clients are going through.